Cosmetic Dentistry in Little Rock
---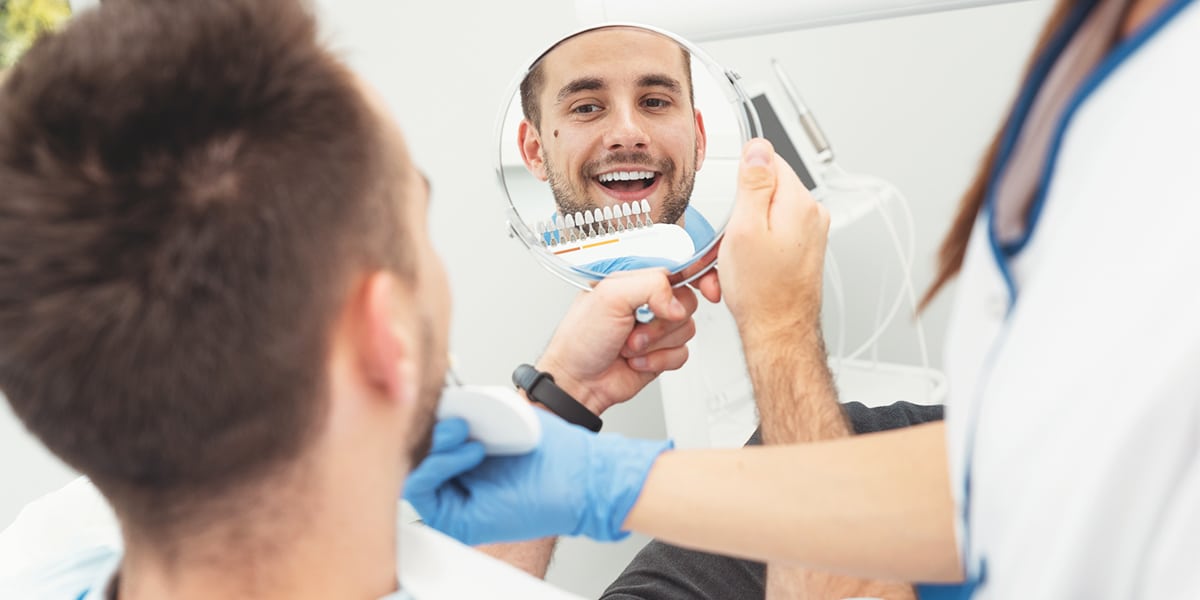 ---
Kevin G. Jones, DDS provides cosmetic dentistry in Little Rock, AR. Call 501-225-4555 to learn more and schedule your appointment.
---
What Is Cosmetic Dentistry?
---
Do you always smile with your lips tightly closed? Do you hate looking at your teeth in the mirror? If you're self-conscious about the appearance of your smile, cosmetic dentistry can help you feel better about yourself. Cosmetic dentistry addresses the aesthetics of your teeth and gums, rather than their health, strength, or function. Dr. Jones is a cosmetic dentistry specialist, offering a wide range of treatments to help you smile brighter, with options for almost any budget.
---
Benefits of Cosmetic Dentistry
---
Improved Self-Image
---
If you've spent years—or even decades—feeling embarrassed about your teeth, cosmetic dentistry can make you feel like a brand new person. You'll finally be able to smile with confidence!
Look Younger
---
Because our teeth become worn down, yellowed, and stained as we age, cosmetic dentistry rejuvenates your smile, giving you a more youthful appearance.
Better Dental Health
---
Cosmetic dentistry is an investment, so you'll want to make sure you get the most out of your treatment. For the majority of patients, maintaining their results means better oral hygiene and improved dental health.
---
Procedures Offered
---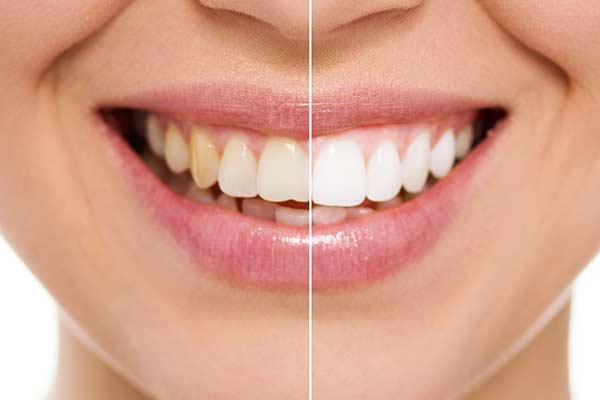 ---
Teeth whitening is a simple cosmetic procedure that can make a dramatic difference in your smile. To safely and effectively whiten your teeth, we offer both in-office and take-home ZOOM teeth whitening treatments.
---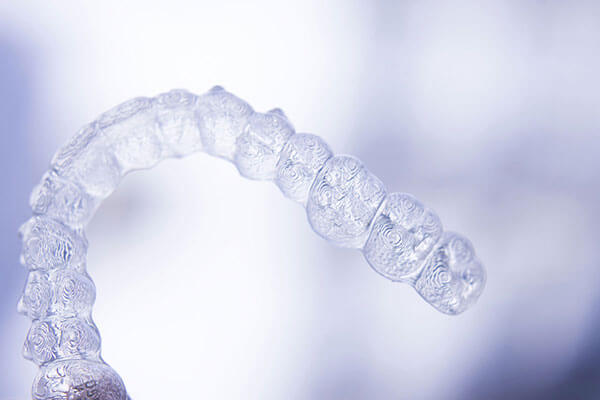 ---
It's never too late to straighten your smile! Invisalign clear aligners offer adults a comfortable and affordable orthodontic solution without the look and feel of traditional metal braces. You just switch to a new set of aligners as directed by Dr. Jones until your treatment is complete. 
---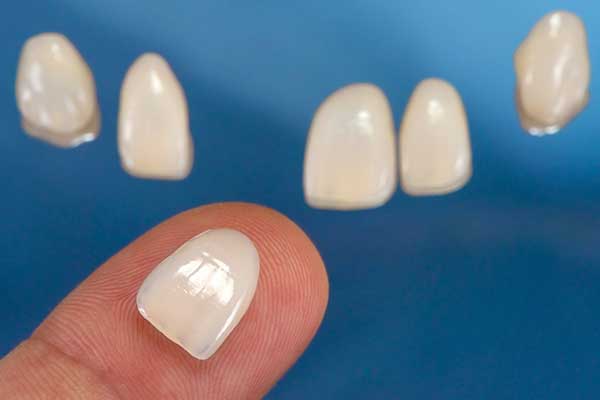 ---
Porcelain veneers can correct a wide range of cosmetic imperfections, including cracks, dark stains, malformed teeth, chips, uneven tooth lengths, minor misalignments, and gaps between teeth. Sometimes even a single veneer can completely transform your smile.
---
Cosmetic Bonding (Composite Veneers)
---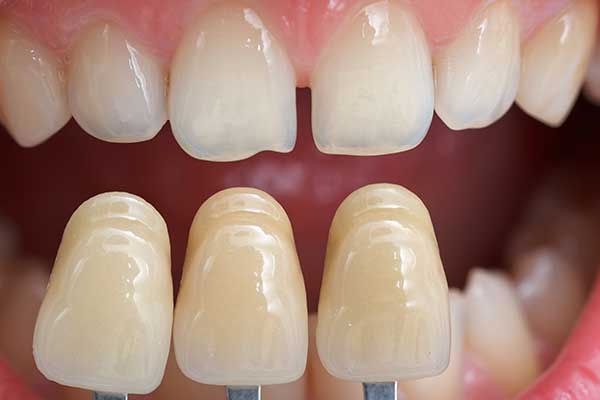 ---
Cosmetic bonding is an affordable, less permanent alternative to dental veneers. Like porcelain veneers, bonding can be used to improve the size, shape, and color of teeth. A tooth-colored resin is applied directly to your teeth, then carefully sculpted for a natural appearance.
---
This technique can minimize or eliminate stains, yellowing or spots by removing a very thin layer of the tooth's enamel.
Some restorative procedures also have cosmetic benefits because they improve the appearance of your smile:
---
Why Choose Kevin G. Jones, DDS?
---
As a specialist in cosmetic dentistry, Dr. Jones takes a more customized approach to his work. When a dentist relies upon one-size-fits-all treatment plans and materials, the result is a beautiful smile that just doesn't look like your own. By taking your unique facial features and proportions into account, Dr. Jones's cosmetic dentistry work is both beautiful and natural-looking.
---
Frequently Asked Questions About Cosmetic Dentistry
---
How much does a smile makeover cost?

A well-planned smile makeover costs between $5,500 to $13,000 per arch, depending on the condition of your teeth and the type of material used to create your smile makeover. Porcelain restorations typically cost more than resin composite restorations. Composite restorations, however, typically aren't as natural looking as porcelain, and will have to be replaced sooner than porcelain restorations.

What is a Smile Makeover?

Very simply, a smile makeover is when a dentist improves your smile. The treatment could be as simple as teeth whitening or extensive as full mouth veneers or dental implants. When the treatment is complete, the patient should be happy with the improvements made to their smile.

How much does teeth whitening cost?

The cost for in-office whitening starts from $495-$595. We also provide take home whitening gel to maintain or touch up your teeth as needed. Depending on how dark your teeth are, some patients might need to complete a second round of in-office whitening. Also, regular hygiene check ups and dental cleanings at least two times per year are highly recommended to keep your smile looking bright.

Is teeth whitening covered by insurance?

Because teeth whitening is considered to be an elective procedure by most dental insurance companies, they do not pay for this beneficial procedure.

What is the most effective teeth whitening procedure?

The most effective teeth whitening procedure is professional in-office treatment. This means patients spend between 1-2 hrs inin a dental office to achieve the desired shade for their teeth. These services usually involve application of solution on your teeth along with a light or laser to catalyze the whitening process.

Is professional teeth whitening worth it?

Absolutely, even though professional teeth whitening is more expensive, the procedure is very safe, effective. All of our whitening procedures are completed and supervised by trained professionals. A well done professional whitening process is worth the expense as it can boost one's confidence and self esteem.

Why are my teeth yellow when I brush them everyday?

Many of our foods contain coloring which can slowly stain your teeth. Food/drink coloring such as soda, wine, chocolate and curry can be trapped in the micropores of the teeth which can not be removed by regular brushing. Age is also another factor, as you get older, the outer layer of enamel thins over time, making teeth appear more yellow. Brushing twice a day with a fluoridated toothpaste does keep your teeth clean and free of bacteria but stain can still accumulate over time.

How much do veneers cost in Little Rock?

A veneer can cost between $950 to $1500 per tooth. We pride ourselves to offer the best dental service at an affordable cost. We value our patient's satisfaction and tailor to their needs.

What's the process for veneers?

Composite veneers can be placed by a dentist and can be done in one appointment. The dentist will bond the composite restoration directly onto the tooth and shape and polish chairside. Porcelain veneers typically involve two appointments. The first visit is the design appointment where the teeth are prepared. Pictures and impressions are made for the lab to fabricate the porcelain veneers. A set of temporary veneers are made chairside and you will return in approximately two weeks to have the porcelain veneers fit and bonded.

Who is a good candidate for veneers?

Anyone can be a candidate for veneers. However, this is a subjective question. Veneers are for individuals who want to enhance their smile. This can be as small as a small chipped or a full mouth makeover case.
---