Dental Bridges in Little Rock
---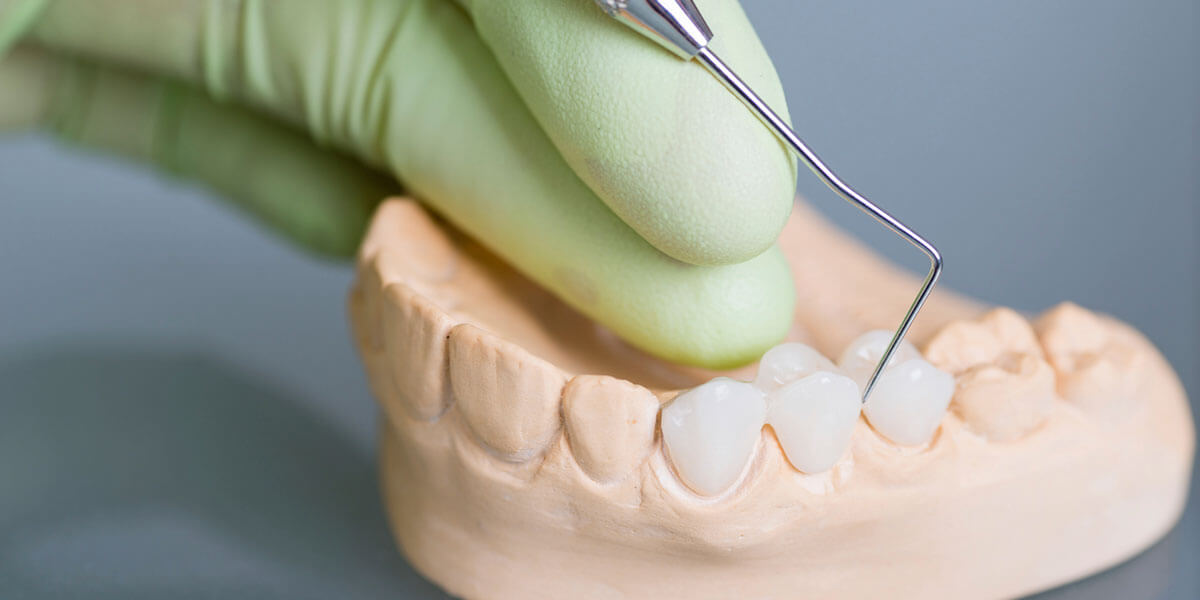 ---
Kevin G. Jones, DDS provides dental bridges in Little Rock, AR. Call 501-225-4555 to learn more and schedule your appointment.
---
What Are Dental Bridges?
---
We use dental bridges to replace a single missing tooth or multiple missing teeth in a row. There are a few different types of bridges available, but what they all have in common is a system of supports (also called abutments) that hold a span of replacement teeth in place.
Options for bridges include:
---
Traditional Bridge
---
As you might guess from the name, traditional bridges are the type of bridge that is used most often. Dental crowns are placed on the teeth on either side of the gap in your smile; these crowns are then used as abutments to support your bridge.
---
Cantilever Bridge
---
Cantilever bridges are similar to traditional bridges, but instead of being supported by two abutments, they only have one. These bridges are usually reserved for cases where there are no other options available since they place a great deal of stress on the abutment tooth.
---
Maryland Bridge
---
A Maryland bridge does not require crowns as abutments because it is held in place by a metal or ceramic framework that is bonded to the supporting teeth. While Maryland bridges have the advantage of putting less stress on the abutment teeth, they are more likely to break or come loose than a traditional or implant-supported bridge.
---
Implant-Supported Bridge
---
Implant-supported bridges are an excellent alternative to other types of bridges because they do not require any support from nearby teeth. Dental implants are used to replace the two outermost missing teeth, then these implants support your bridge.
---
Benefits of Dental Bridges
---
Non-Surgical Solution
---
If you choose a traditional, cantilever, or Maryland bridge, you can replace your missing tooth (or teeth) without having to undergo oral surgery. These types of bridges are ideal for patients with medical conditions that put them at risk of infection or complications.
---
Natural Results
---
With the advanced materials we use at our practice and Dr. Jones's eye for detail, your bridge will blend in seamlessly with the rest of your smile. No one will know that your teeth aren't your own!
---
Improved Confidence
---
Bridges will improve your self-esteem, giving you the confidence to greet the world with a smile.
---
Are You a Good Candidate for a Bridge?
---
If you are missing one or more teeth that are adjacent to each other, you are likely a good candidate for a dental bridge.
---
Why Choose Kevin G. Jones, DDS
---
Dr. Jones uses the latest technology to create bridges that look natural and restore your ability to eat, speak, and smile without embarrassment. With over 20 years of experience and advanced training from the prestigious Pankey Institute, Dr. Jones has the skill to craft restorations that fit your facial proportions and help you achieve your desired outcome.
---
Frequently Asked Questions About Bridges
---
Is a bridge better than an implant?

We take a personalized approach to dentistry, which means treatments are recommended based on your unique needs. While dental implants are usually considered the gold standard for replacing teeth, for some patients, bridges are a better option. During your consultation, we'll make a recommendation based on your treatment goals and our findings.

How long does a dental bridge last?

A dental bridge can last anywhere from five to 15 years, depending on the type of bridge you have and your oral habits (i.e., if you grind your teeth, bite ice, use your teeth to open packages, etc.). Because they have more secure support, implant-supported bridges usually last longer than other types of bridges that are held in place by adjacent teeth.

What are the disadvantages of dental bridges?

Traditional dental bridges have the disadvantage of potentially compromising the health of the abutment teeth, since they will need to be fitted for crowns. They also don't prevent or reverse jawbone loss like implants do.

How do you take care of a dental bridge?

You should care for your dental bridge the same way you care for your natural teeth, with the main difference being that you should floss under it at least once a day. It's also a good idea to stay away from foods that are hard or sticky, as they can cause your bridge to break.