Urgent Dental Care in Little Rock
---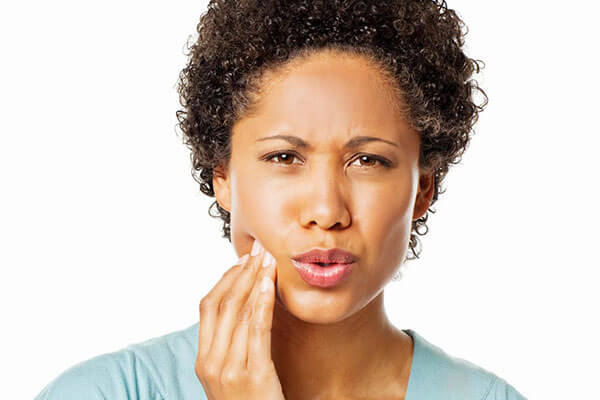 ---
Kevin G. Jones, DDS provides emergency dentistry in Little Rock, AR. Call 501-225-4555 to learn more and schedule your appointment.
---
What Is Emergency Dentistry?
---
We understand that dental emergencies are a stressful experience. That's why our team is available day and night to support you by providing care and guidance. When you contact us during regular business hours, we will schedule an appointment for you as quickly as possible to provide you with the emergency dental care you need.
Outside of our regular hours, please call our main line and follow the instructions provided. One of our team members will get back to you as soon as possible.
In the event of a major or life-threatening emergency, dial 911 or go to the nearest emergency room for treatment.
Common Examples of Dental Emergencies
---
Toothache
---
Start by rinsing with warm water, then floss around the affected tooth to loosen any particles that may have become lodged in the surrounding tissue. Contact our office to schedule an appointment if your symptoms continue or if the area feels warm to the touch.
Soft Tissue Cuts
---
Apply pressure with a clean washcloth or sterile gauze until the bleeding stops, then use an ice pack or cold compress to reduce swelling. If the bleeding is unmanageable, call your doctor or go to the emergency room.
Knocked Out Baby Tooth
---
A knocked-out baby tooth cannot be replanted, but it does call for an examination to look for any other injuries and determine whether a space maintainer will be needed. Please contact our office to schedule an appointment for your child.
Knocked Out Permanent Tooth
---
Please call our office as soon as possible so we can begin planning for your arrival. Find the tooth and hold it by the crown (not the root!). Rinse it carefully with milk or water if it's dirty. Insert the tooth back into the socket if you can, then bite down on a clean piece of gauze to hold it in place. If you can't put the tooth in the socket, place it in a small glass of milk or saliva and bring it to your appointment.
Chipped or Broken Tooth
---
Rinse your mouth with warm water, then apply a cold compress to reduce any swelling. Place the broken tooth fragment in a small cup of milk or saliva, as we may be able to bond it back onto your tooth. Call our office to schedule an emergency dentistry appointment.
---
Why Choose Kevin G. Jones, DDS?
---
Dr. Jones and his team are committed to being there for you when you need us the most. Even if you aren't a current patient at our practice, if you need emergency dentistry in Little Rock, we are happy to see you at our office to provide you with the care you need.
---
Frequently Asked Questions About Dental Emergencies
---
What is a dental emergency?

Any situation in which you are in unbearable pain or require immediate dental care to save a tooth is considered a dental emergency. In these circumstances, we will make every effort to schedule a same-day appointment for you.

Can you go to the ER for a dental emergency?

If you've suffered facial trauma or other injuries in addition to tooth damage or you are experiencing uncontrollable bleeding, you should first seek treatment at the emergency room. You can schedule an appointment with Dr. Jones once your urgent medical issues have been treated.

What helps unbearable tooth pain?

Although cold compresses, numbing gels, and over-the-counter pain relievers can temporarily reduce tooth pain, the only long-term answer is to seek dental care to resolve the underlying cause of your discomfort.
Can an emergency room pull a tooth?

No, emergency rooms do not offer dental care. If you have an infection, a hospital may be able to provide you with antibiotics or pain medication, but they cannot extract your tooth or perform a root canal.
---