Dental Crowns in Little Rock
---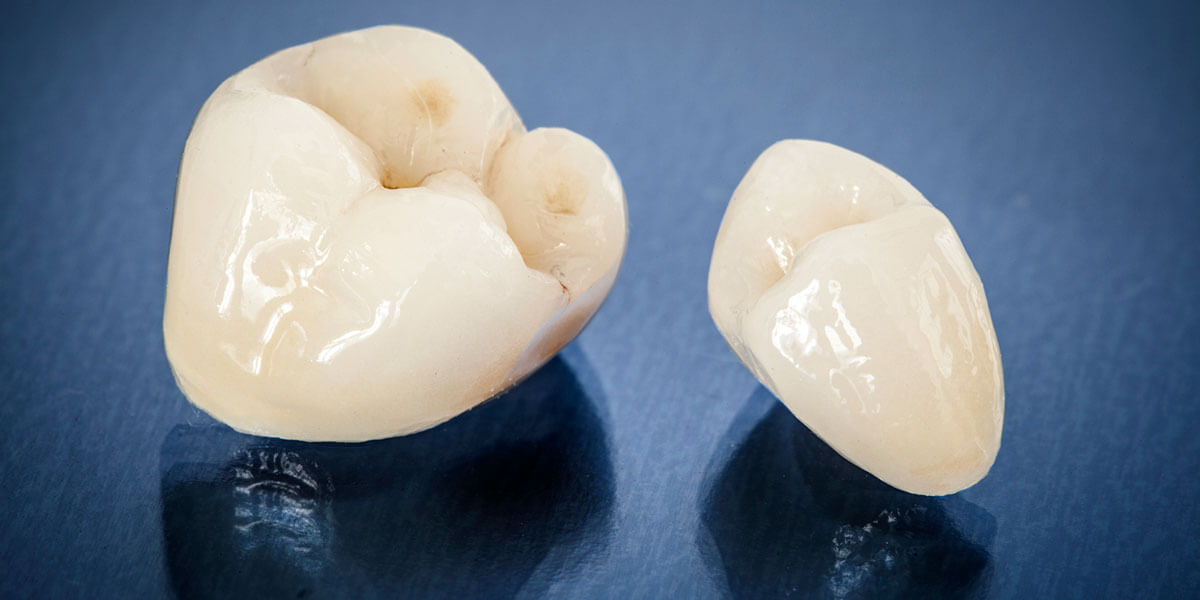 ---
Kevin G. Jones, DDS provides dental crowns in Little Rock, AR. Call 501-225-4555 to learn more and schedule your appointment.
---
What Are Dental Crowns?
---
Dental crowns serve a variety of purposes in dentistry, from repairing a tooth following root canal therapy to replacing a lost tooth when used in conjunction with a dental implant. Of course, the most common reason for needing a dental crown is when you have tooth decay or other damage that is too extensive for a filling to fix.
The first step in the process of getting a crown is taking digital impressions of your teeth so we can craft a restoration that precisely matches the form and size of your natural tooth. By using digital impression technology, we eliminate the need for uncomfortable impression trays and increase the accuracy of your restoration.
The damaged tooth structure is removed to prepare your tooth for crown placement. A digital imaging device called iTero is then utilized to record the information the lab will need to fabricate a strong, well-fitting and natural-looking crown.
Dr. Jones will check that your finished crown fits properly and feels comfortable before bonding it to your prepared tooth. Once it's bonded and cured, you'll leave our office with a strong, long-lasting restoration.
---
Benefits of Dental Crowns
---
Natural Appearance
---
Our ceramic crowns resemble natural teeth in appearance, and also mimic their function and feel.
Strength
---
You'll get a natural-looking crown that's also strong and durable.
Oral Health
---
When a tooth is extracted, the jawbone that supported the root starts to deteriorate. You can keep your natural tooth with a dental crown, which is the best option for your oral health.
---
Are You a Good Candidate for Crowns?
---
If you have a tooth that has significant decay or that has broken after dental trauma, you may be a candidate for a dental crown. Following a root canal, you may also require a dental crown to protect the treated tooth and restore its function.
---
Why Choose Kevin G. Jones, DDS
---
Premium porcelain crowns have it all—they're strong, durable, realistic. This means that even if you need a crown on a front tooth, it will look flawless, so you can smile with confidence.
---
Frequently Asked Questions About Crowns
---
Are crowns worth it?

Crowns are worth it if your only other option is to have your tooth extracted. A crown allows us to save as much of your natural tooth as possible, which is the best case scenario for your dental health.

What's the difference between a crown and a cap?

The phrases crown and cap are interchangeable and refer to the same type of dental restoration.

Does dental insurance cover crowns?

Crowns that are medically necessary are usually covered by dental insurance policies. We're happy to help explain your benefits if you're unsure.

How do you maintain a dental crown?

All you need to do to care for your dental crown is brush for two minutes twice a day, floss at least once a day, and visit the dentist every six months. In other words, it's no different than caring for the rest of your teeth!

Which is better, ceramic or metal crowns?

We typically provide ceramic crowns because of their strength and natural appearance, but in rare cases, a metal crown may be a better solution. The only way to know which is better for you is to visit our office for a consultation.
---